The use of ductless heat pumps and air conditioners allows homeowners to control the temperature inside various areas of their homes efficiently and effectively. At Blue Star Heating & Cooling, we offer professional service and installation for all Grayslake, Roundlake, Mundelein, Libertyville, Lake Zurich, Hawthore Woods, and Wadsworth, IL ductless heating and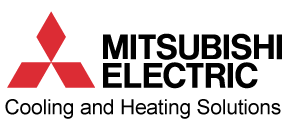 cooling systems. No matter if you need emergency repairs or you would like to upgrade your traditional HVAC system with ductless solutions, we can assist you with all aspects of your needs.
Ductless HVAC Systems from Blue Star Heating & Cooling
The popularity of ductless systems continues to grow in spite of the fact that many homes still have traditional forced air heating and cooling systems. We offer ductless HVAC services that provide versatile control, energy savings, and improved indoor air quality with our ductless HVAC units. It is possible to individually control the temperature in your home with ductless systems by creating zoned spaces that can be programmed according to your preferences for each area of your home. By enabling you to control which areas of your home are heated or cooled, ductless HVAC systems are one of the most cost-efficient HVAC systems. Ductless systems utilize their innovative design to eliminate the issue of microbes, allergens, and contaminants that can be found in air ducts, and reduce indoor air quality.
We'll Handle Your Ductless Heating and Cooling Systems
At Blue Star Heating & Cooling, we have the skills, experience, and resources necessary to handle all your HVAC needs, including repairs, installation, and maintenance for your ductless systems. You can find out more about our expertise and the services that we offer by giving us a call today.
AC Installation, HVAC Installation & Air Conditioner Repair

Grayslake, IL, Round Lake, IL & Hawthorn Woods, IL
HVAC System Replacement & HVAC Service in Hawthorn Woods, IL
Air Conditioner Repair

∴

Heating Service

∴

HVAC Service